Everything You Need to Know to Find a Great Client Portal Provider
Posted On October 7, 2021
---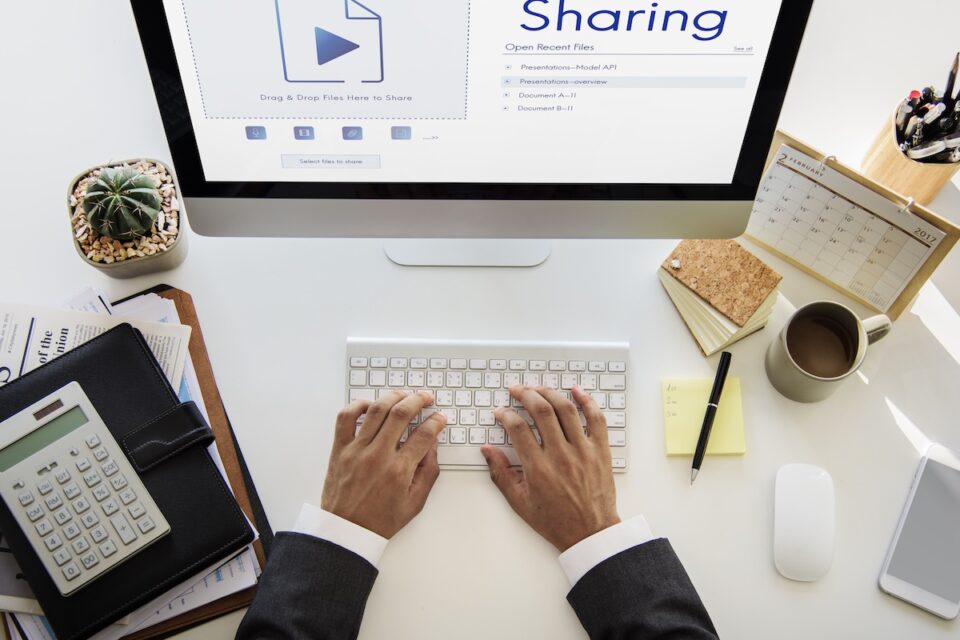 What is a client portal?
Client portals, or customer portals, are secure digital workspaces that companies use to share information, communicate, and collaborate with clients. Clients access this area by logging into the portal from your business website. 
Once they've logged in, your customers will be able to access the documents you've made available to them. They can see invoices, project updates, tasks, and so much more. The possibilities are endless and will depend on how your company prefers to work with clients.
What can client portal software do for your business?
Your customers want to have easy access to your team and the information they need. Client portals can function purely as a self-service area where your customers can view how-to guides and business policies, or it can be an interactive space where clients create tasks for your team, review and approve updates, and upload important assets. 
Improve the customer experience
Today's customers have high expectations for the companies they work with. They want to feel like your business is accessible 24/7. You can give them that by using a client portal, and it won't require any additional work for your employees. In fact, it will make their jobs easier by keeping client comments, requests, and project tasks all in one central location. 
There are countless other ways for clients to benefit from using a portal. If it's 1 a.m. on a Tuesday, and your client wants to see the latest changes to a website mockup, they can do that without any direct interaction with your team. If they're suddenly hit with inspiration about a project after hours, they can log in and leave a comment on the document it pertains to. This level of service creates happy clients, and happy clients are great for business. 
Remote access for your clients and your team
Client portals enable your employees and your customers to access the information they need from anywhere and at any time. This gives your team the ability to work remotely when needed without compromising their effectiveness, and it gives customers the 24/7 access they need in order to feel supported by your company. 
Secure file sharing
Many projects involve sensitive data such as financial details, company innovations, or medical information. This is the kind of data hackers would love to get their hands on. Many companies still share these types of files by email, but email is inherently vulnerable to attacks. When you share documents through your secure client portal, you and your clients know that the data is protected. It gives peace of mind to both parties and avoids costly data breaches or ransomware attacks.   
How do you find the best customer portal software?
Your company's needs will determine the types of "extra" features you need in a client portal. However, there are some universally important aspects of client portals. 
Strong digital security 
Hackers love to target businesses because companies store an incredible amount of sensitive data. Ransomware attacks rose 158% in North America between 2019 and 2020, and this trend isn't stopping. Strong security protocols are essential for any software you use, including client portals. 
Below, we cover some of the most important security measures to look for as you evaluate customer portal providers. 
256-bit encryption
Encrypting data such as files and communications makes them unreadable to hackers. The "256-bit" refers to the length of the key needed to decrypt a file. For 256-bit encryption, a hacker would have to try 2256 combinations to access the file through a brute force attack. There isn't a computer on earth that's fast enough to break this level of encryption. It would take billions of years, and we're confident you would not be concerned about your business data by that time. 
Some client portal providers offer 128- or 192-bit encryption. These are also good options, but they don't offer quite as much protection. Think about it in terms of a home safe compared to a bank vault. Consider the value of the data you'll be storing and sharing through the portal, and choose the level of protection that will give you peace of mind.
Strong passwords and two-factor authentication
A weak password is a hacker's best friend. If you feel confident that your employees will automatically create secure passwords for your company's software, we urge you to reevaluate. Weak employee passwords are responsible for 80% of company data breaches. Instead of relying on your team to come up with passwords more secure than "abc123," choose client portal software that can enforce strong password requirements. 
You can take your data security a step further and choose a provider that also offers two-factor authentication. As the name implies, this is a method of account authentication that requires two factors — traditional login credentials and an alternate verification method. The second factor is often a security code sent to a mobile device or email address; however, there are many other options such as a thumbprint, voice confirmation, or a security token. 
Two-factor authentication ramps up your account security by ensuring stolen passwords are useless. Without the second verification method, which is extremely difficult to get, a hacker won't be able to access the account.
Advanced options for roles and permissions
Some files and features in your client portal might not be appropriate for all users to access. For example, if you upload a confidential report for your client's accountant, you don't want every user with client portal access to see it. 
To control this, you need to be able to set roles and permissions for your users. Look for providers that allow you to customize which users can access certain files, as well as features such as who can assign tasks, leave comments on files, or print documents.
Collaborative tools
To make the most of your client portal investment, find a provider that's offering more than a simple online file repository. Look for features that will support collaboration and communication between your staff and your clients. 
File syncing and version control
File syncing allows users to work within the same file simultaneously. Changes made to the document are updated in real-time, so everyone is working with the same information. This is an essential feature to ensure you and your client are literally on the same page. 
File version control solves the problem of having multiple versions of the same file. We've all experienced the struggle of trying to find the most up-to-date version of a file or identifying that one small change that differentiates two file versions. File versioning keeps a history of the changes made to a document and makes it simple to revert to an older version if needed. This feature is a lifesaver for client collaborations.
Comments on files and folders
File storage is one of the main functions of a client portal, so the ability to leave comments on files and folders is a valuable feature. Without this context, it can be difficult to know which file a client's question or comment is about. Commenting directly on the file or folder eliminates the need for time-consuming back-and-forth with the client to determine which file they meant.
Tasks
Businesses often choose to use client portals to simplify project collaborations with clients. Tasks support this collaboration by making it simple to manage project details. A client or employee can assign a task to a specific user and then track its progress to ensure it's completed. This feature is especially helpful for complex projects with many moving parts. When you can assign tasks, there's no need to worry about who is doing what or what's left to be done. 
Custom branding and white labeling
Client portal software that has custom branding or white labeling options allows you to present customers with a secure digital workspace that looks professional and seamlessly integrates with your website. 
Taking the time to brand your client portal makes for a better customer experience that aligns with your company. It can be a jarring experience to land on a sign-in page or receive notifications that, at first glance, don't appear to be from your company. Custom branding allows you to remove that potential confusion that could make clients hesitant to use this valuable software. 
The best custom branding options will include adding a logo and brand colors, branded emails and sign-in pages, and custom domains. A white label option will provide all of that functionality and will also remove any third-party branding from the portal. 
Intuitive interface
It's important to choose a client portal with a user-friendly interface to get the greatest level of opt-in from your clients. Customers don't want to spend hours training to use new software. If the design is overwhelming, they're not going to use the portal and won't be able to reap the many benefits it provides. 
When you're evaluating client portal solutions, look for designs that are formatted in a familiar way. During your free trial (which should definitely be on your list of "must haves"), pay attention to how well you can intuitively use different features. Is it immediately obvious how to upload a file? Did you spend five minutes searching for a way to assign a task? Did you click around so much you couldn't find your way back to the main dashboard? Let your initial experience within the portal determine whether it's a good option for your staff and customers. 
Free trial
The best way to get a feel for how a client portal will work for your business is to take it for a test drive. Screenshots and demo videos are great, but they don't compare to working directly with the software. A provider that is confident in the quality of their client portal will offer potential clients a free trial. Be wary of any client portal solution you have to pay to try out, or even worse, sign an up-front contract for. 
At Onehub, we firmly believe that a free trial is the only way to understand how well new software will work for your company's unique needs. We offer a generous 14-day free trial and no long-term contract lockups because we're confident that our client portal's security, custom branding, user-friendly interface, and collaborative features will meet your needs. Sign up for your free trial today!
---