Don't Let a Perfectly Good Collaborative Workspace Go to Waste
Posted On October 21, 2022
---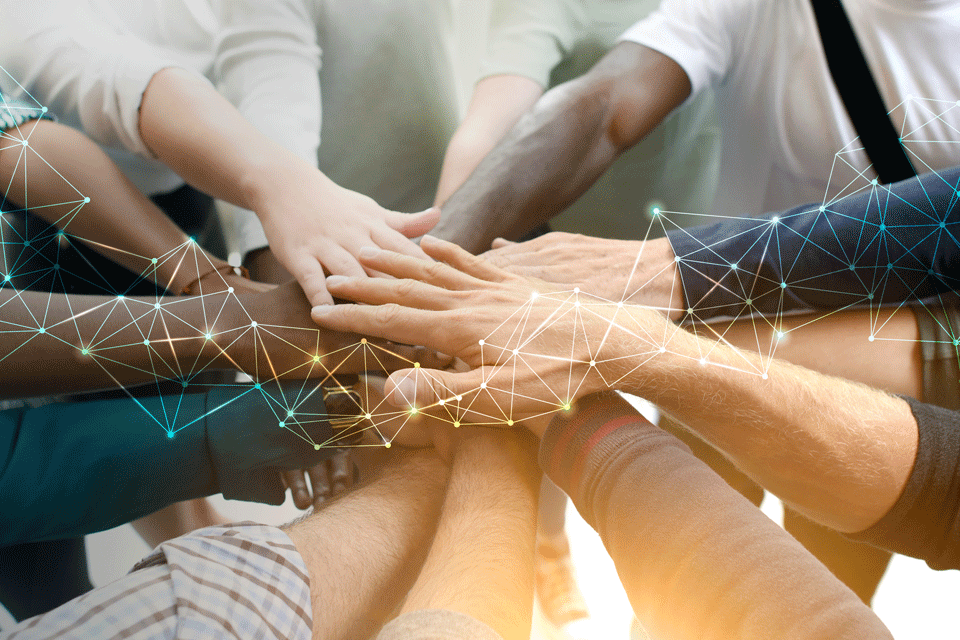 Realize the full benefits of team collaboration on every project
So you decide to use Onehub to streamline team collaboration and file sharing for one deal or a specific project—and it works great? Awesome!
Now it's time to say goodbye to Onehub and get back to the old day-to-day, right? Not so fast!
Sure, Onehub is a great solution for team collaboration. But it's even better when you incorporate it into your business in a holistic, ongoing way—setting up every project and workflow to run more smoothly and securely from the start.
Make the most of role-based permissions
Onehub's role-based permission system gives you, as an Administrator or Moderator, complete control over who can access which information. You set each user's role when you invite them, and you can change user roles over time, at any time, as needs and projects evolve.
Invite users to a Workspace, a file, a folder, or—if you have a multitude of Workspaces and want certain users to have access to all of them—even an entire account.
Upload files and folders with ease
There are three ways to upload files and folders to your Onehub collaborative Workspace. The best part? They're all ridiculously easy.
Use the "Upload" button

Using your web browser, just click the "Upload" button in the upper right of your Workspace, then select either "Files" or "Folder" in the menu that drops down. It's clear what to do next.

Drag and drop

With your Workspace open in your web browser, just select a file or folder from your local drive, drag it into the Workspace, and drop it. Done!

Use FTP

If you're dealing with an extra large file or folder (like 5GM or more), or with thousands of individual files all at one once, you'll want to use our FTP Gateway. It's super intuitive and easy.
Streamline tasks to get work done faster
Onehub gives your people more flexibility and freedom to do more of the high-value, strategic work they enjoy—and less of the manual busywork that bogs them down and wears them out. Working collaboratively has never been easier.
Easily manage files

With Onehub, file uploading, organization, and sharing are simplified, so you can spend more time working on files and less time managing them.

Assign tasks and leave comments

Any user can assign a task to another and track progress to make sure it gets done. Direct commenting on files and folders eliminates the need for time-consuming back-and-forth communications—the kind typically done via email.

Create and edit documents without leaving your Workspace

Integration with widely used file editing and management tools, like Microsoft Office and Google Drive, lets you do virtually everything you need in one place. Less toggling between technologies means less opportunity for error—and better use of time.

Send and sign documents with DocuSign integration

Easily send documents saved in your collaborative Workspace out for e-signature. Once all signatures are obtained, your signed documents are automatically saved to your Workspace.

Know everything happening in your Workspace

Keep track of exactly who has accessed your information and which files or folders have been seen, downloaded, or edited.

Work with confidence, knowing all your files are in one secure place

With Onehub, your team always has access to a single, secure storehouse of up-to-date files. Faster searches, easier collaboration, and accurate progress tracking are just a few of the benefits.
Keep your files secure
When it comes to storing, sharing, and managing even your most sensitive files, Onehub is far more secure than email, internal servers, and other collaboration software. Our not-so-secret recipe:
Advanced encryption

Onehub uses the same 256-bit encryption and physical security policies as banks, keeping data secure both in transit and at rest. Using SSL, every communication is sent over a secure, encrypted connection. Our system is monitored around the clock, and our practices are verified by VeriSign.

Strict permissions

Onehub's role-based permission system gives you complete control over access to your account, a Workspace, a folder, a file, or even a single link. Assign specific roles, limiting what individual users can view, print, download, or modify.

Automatic backups

Onehub automatically creates backups of your data using 256-bit encryption. With multiple redundancies and regular integrity assessments, the system automatically repairs any flaws using redundant data.

Continuous tracking

Onehub tracks everything every user does. As an Administrator or Moderator, you'll be notified when someone accesses a Workspace, views a preview, downloads a file, or prints a document.
Keep working smarter with Onehub collaborative workspaces
Here's the deal: we're incredibly confident that the value found in Onehub for one deal or project is just a fraction of the value you'll find by making our collaborative Workspaces a critical part of your everyday business.
If you're new to Onehub, enjoy a free, 14-day trial—no credit card required.
If you've used Onehub already, spend a little time exploring and consider switching to a yearly plan. (You'll love it!)
---