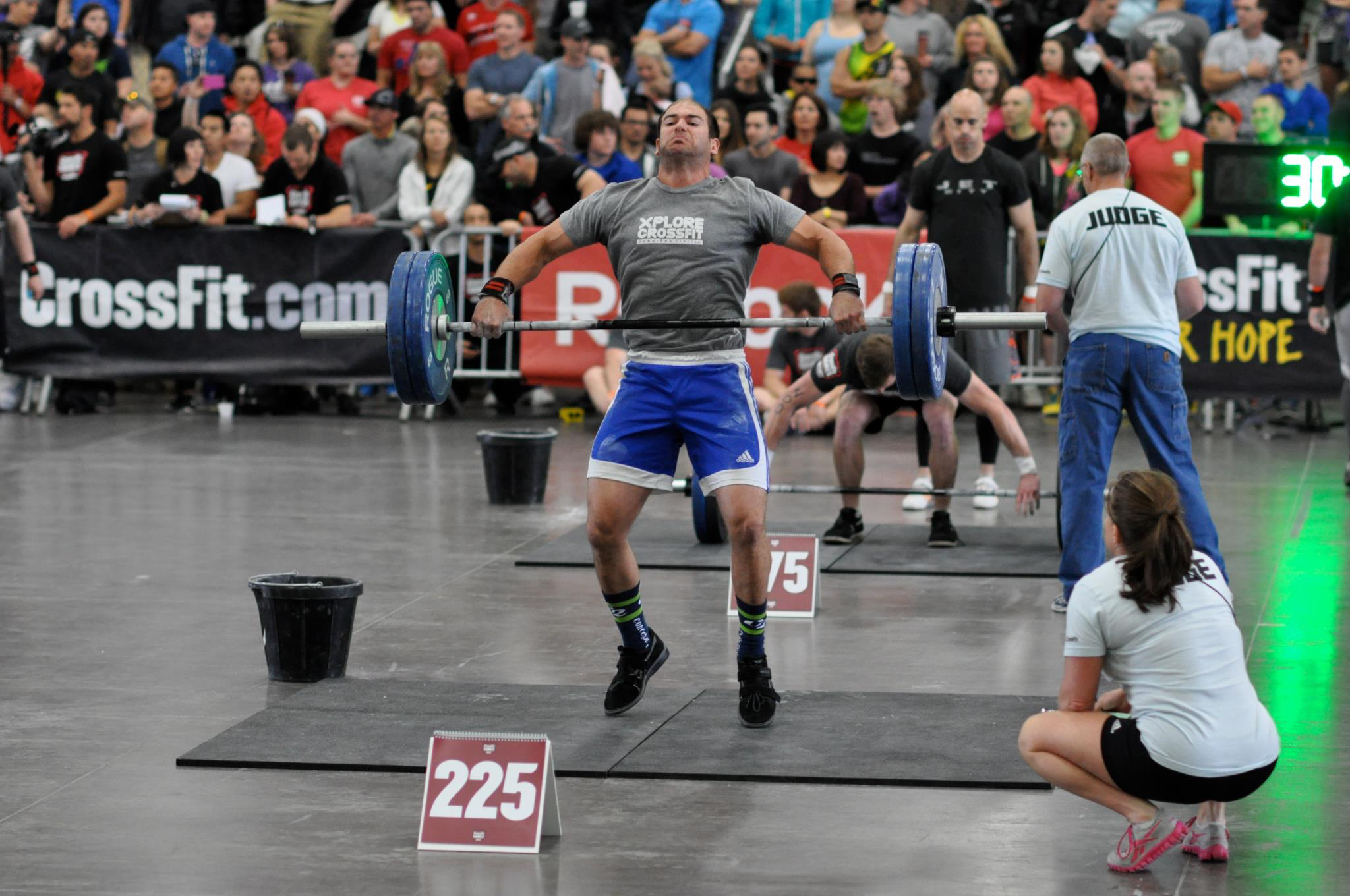 Membership at our local CrossFit "box" is one of the perks of working at Onehub. (If you want to call doing burpees till you drop a "perk.") The CrossFit Open is like the March Madness for those who do the sport. It's a yearly competition open to the public where CrossFitters around the world rank their might and metcon.
From the CrossFit Open site:
The 2015 Reebok CrossFit Games season begins with the online Open. Anyone can sign up to compete in five workouts over five weeks and post their scores online. Last year, the Open reached more than 209,000 athletes from around the world.
Seven of those athletes in the open this year work at Onehub or are Onehub alumni and are in the midst of this intense contest. We are two workouts into the Open and the man leading the Onehub pack is salesperson George Tramountanas.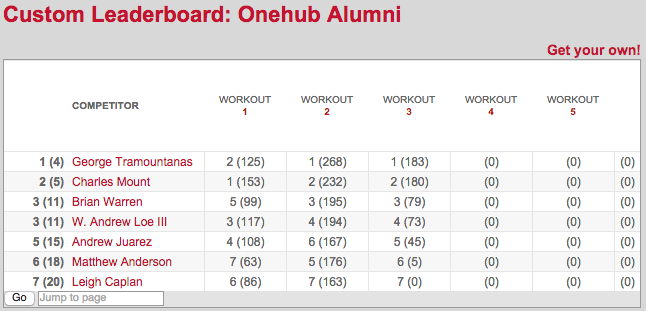 We talked with George about CrossFit, the Open and how the two impact his work at Onehub.
How long have you been doing CrossFit?
Just about five years.
What do you like about it?
Competition. It's not even about how I look, it's about the chase. There's always someone stronger or faster than you at the gym, so it pushes you. The exciting part for me is working hard to get better.  It's the same reason I'm in sales. I just like competing.
I also like working out with my co-workers and the bond it creates. That's why [Onehub CEO] Charles set up classes just for Onehub. When you go, you're exposing a side of you that your co-workers don't usually see. You're sweating, struggling, and ultimately achieving — together. You don't see that with a lot of companies.
How has this year's Open measured up to previous ones?
It's a bit tough for me to answer. First, I injured my shoulder, so even though I'm doing the workouts, I'm not at one hundred percent. Second, CrossFit is usually around more reps, less weight, and I'm really focusing more on heavy lifting now.
Thankfully, there's been no running and no rowing — and there haven't been any burpees… yet.
What's your favorite workout?
The fastest one I can get over with. I'd say it's the FRAN workout, which is:
21 thrusters (lifting a barbell over your head)
21 pull-ups
15 thrusters
15 pull-ups
9 thrusters
9 pull-ups
As fast as you can go. My best time is 2:36.
The new CrossFit Open workout will be announced tonight. Good luck to George and all the competitors pushing themselves!