Like old prom photos that your mom still displays around your family home — there are some things you want erased. The same holds true for documents that you want to keep tight control over.
That's why Onehub lets you set up automatic file deletion after a designated period of time. In Workspaces, you can create a rule that files are automatically deleted after 2 weeks, 1 month, 3 months or 6 months. Once the allotted time period has elapsed, the files will be erased from Onehub and no longer accessible (unless you have a copy stored elsewhere).
Here's how to set it up.
From within a Workspace you have Admin privileges to, click the "Settings" icon.


This will bring up a window with a "Security" section. Click that bar and a number of different security features will appear. If you want to turn on automatic file deletion, check the box next to "Automatically delete files after" and select the time frame from the drop down menu. Then click Save.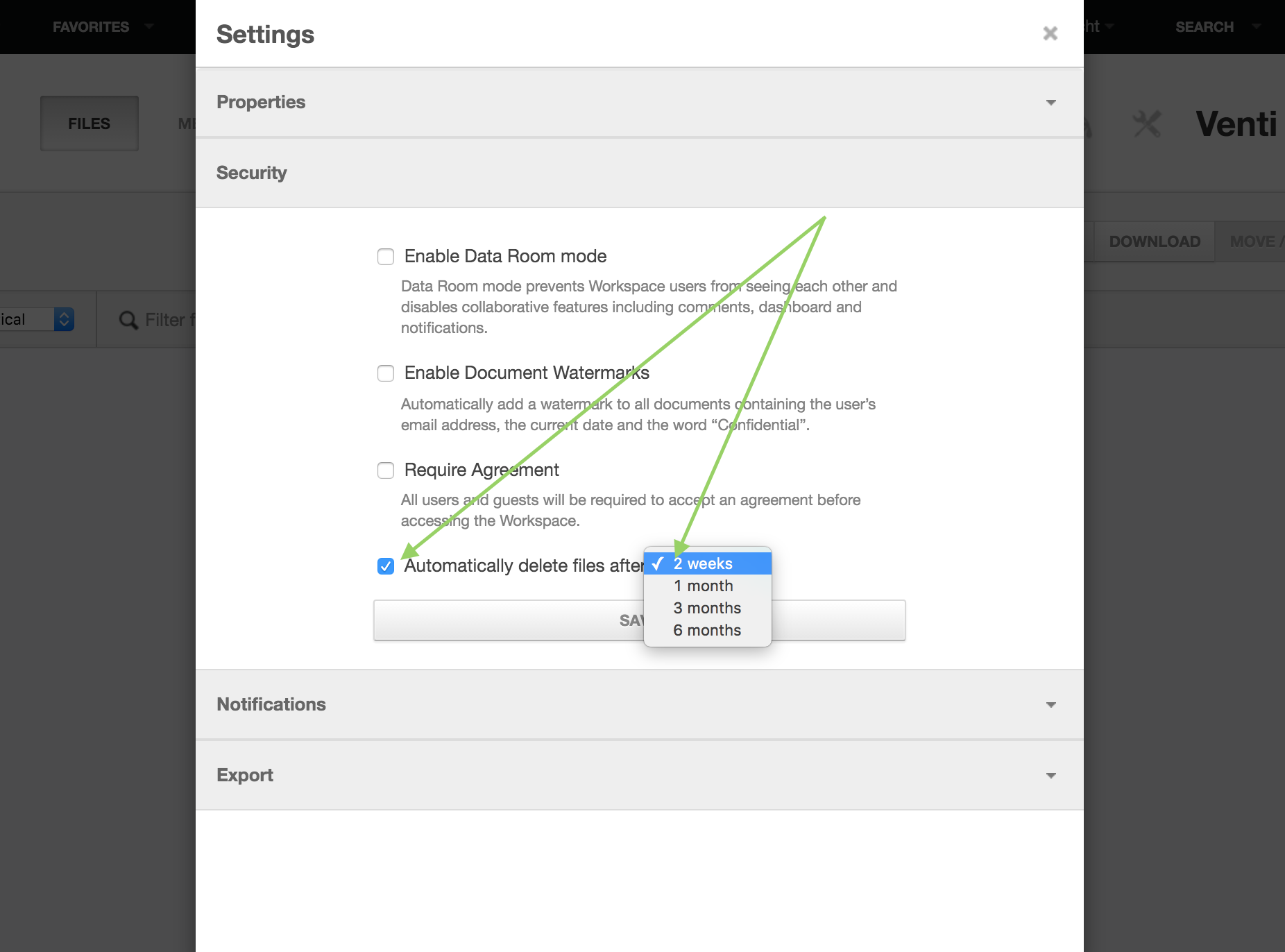 Unlike your prom photos, you'll want to remember exactly how you set this feature up. Once your time frame is up, files are automatically deleted!