Going to market? Reduce signup steps to improve conversions
Posted On January 19, 2016
---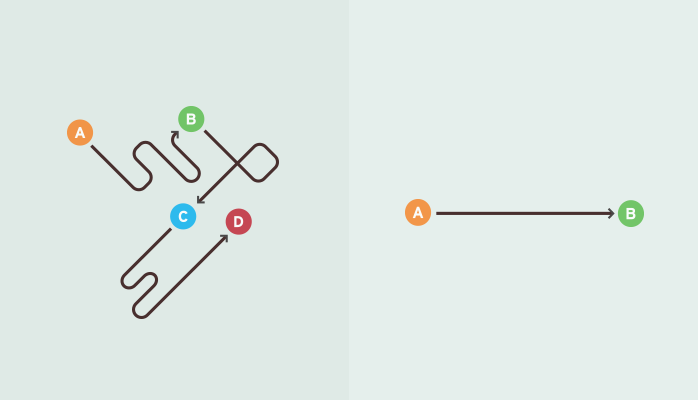 It's almost the end of January, so the gym, which has been packed with New Year's resolutioners since the start of the month, is returning to normal levels. A big reason people drop off so quickly is that they put up too many barriers to getting the results they want. The gym is too far away. They don't block off time. They don't learn proper form.
Each of these factors on their own can be fixed, but combine them all together and it becomes too much to bother with for most people. So they quit. This same path to frustration happens with SaaS businesses as they go to market. For whatever reason, many SaaS businesses continue to throw up their own barriers, forcing potential conversions to quit before they even get started.
Don't let your business be one of them. Here's what we did at Onehub to remove friction from our signup process to improve our sales conversions by more than 100%.
Create SEO-friendly, targeted landing pages
Part of any good SEO strategy is to serve people what they are looking for as quickly as possible. To do that, you should create landing pages that match how people discover your product. For example, many of our customers use Onehub to create Data Rooms, so we crafted specific Data Room pages that PPC and organic SEO "Data Room" queries lead directly to.
Friction eliminated: Potential customers don't have to hunt for the solution they want on our site, we make it the first thing they encounter.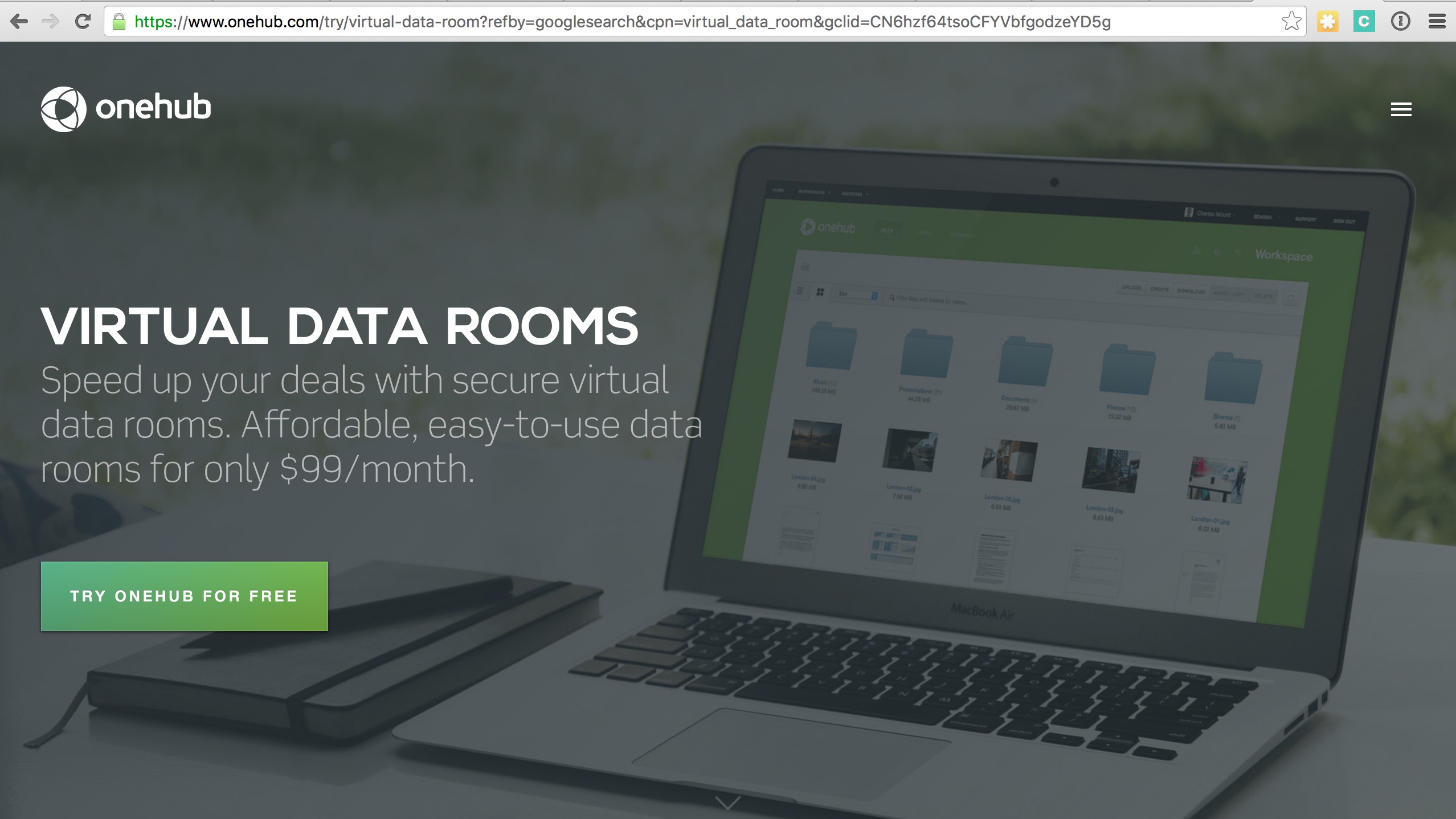 Create an obvious call to action
Once the user has discovered us through search, we gently guide them into a free trial by putting prominent "Try for free" buttons near the top of every SEO-driven landing page. It's not so blatant as to be obnoxious, but not so subtle as to get lost. There is also just one call-to-action: sign up for a free trial. Nothing else. No other offers. This streamlines messaging and reduces option paralysis.

Friction eliminated: Users are immediately put at ease knowing they can try Onehub at no cost, and they know exactly how to make that free trial happen.
Act on the data
Once you have a number of potential customers, pay attention to how they behave and what emerges as the telltale signs of conversion. At Onehub, we noticed that trial subscribers who created a Workspace folder, uploaded files and shared those files almost always converted to a customer.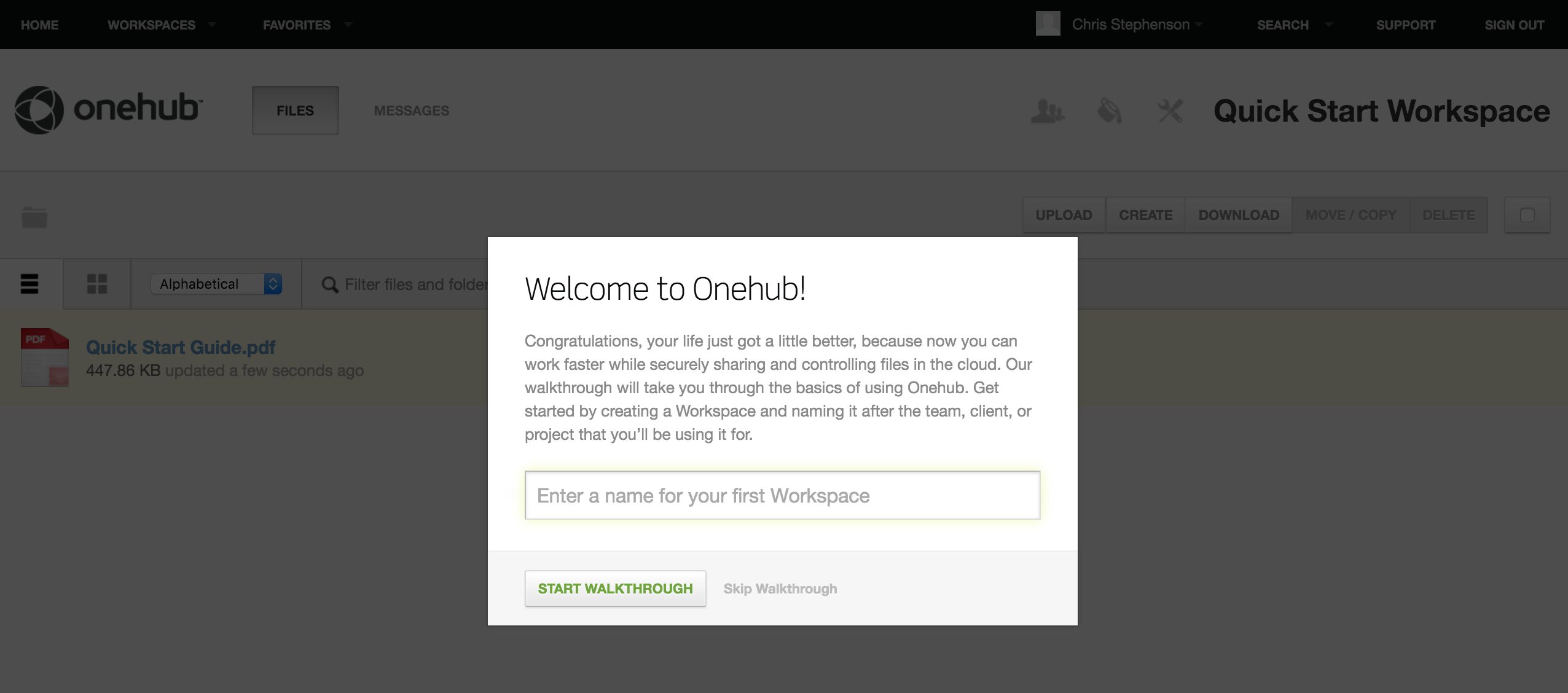 With this is mind, we were relentless in stripping out extraneous steps. We pared down our automated walkthrough so that now the first thing trial users do is create a new Workspace, then we show them how to upload (we actually have a Quick Start Guide file already waiting there as an example), and finally we usher you to the option of sharing your Workspace.

Friction eliminated: In less than a minute, free trial users learn the basic functionality of our site, and in fact, have already begun to use it — making them more likely to convert.

ABC = Always Be Changing
We didn't minimize our walkthroughs overnight. It took years of revisions and refinement to optimize the walkthrough, and it's something we still revisit. Is the copy optimized? Are the icons? What are new behaviors we are seeing?
The beauty of SaaS is that the product can always be evaluated and updated to reflect new business and customer needs. This way we continue to eliminate new friction as it occurs.
The key takeaway is to not get in the way of your own success. Much like hitting the gym, going to market with your SaaS product is work. But if you set it up properly, you'll see results much more quickly, becoming energized to generate even more sales throughout the entire year.
---
You may also like