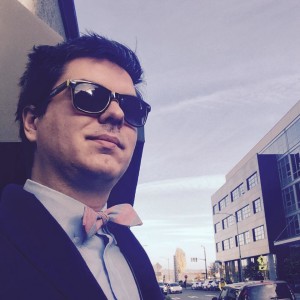 As Seattle grows and more tech companies build engineering centers up here, the competition for hiring tech talent is heating up. Thankfully, we were able to nab our new software engineer, Phillip Wilt, before anyone else could get to him.
Phil has been with us for a couple of weeks, and now that he's settled in, we thought it would be a great time to introduce him through a quick Q&A:
What do you do for Onehub?
As a full-stack developer, I pretty much have a hand in everything from databases to CSS to helping Ryan out with DevOps.
What's a typical day like for you?
There is no "typical" day because there are so many different facets to this product. I could be doing some DevOps stuff to keep our infrastructure humming, or working on security, or right now, I'm doing stuff with the PDF library from Mozilla to make improvements to our document handling.
What made you want to work at Onehub?
I was at a very early stage healthcare startup before. When I saw the opening at Onehub, I was intrigued. As I went through the interview process, I was amazed and impressed by the level of talent and commitment here.
And I really felt the product is unique and addresses a market need. By integrating Amazon S3 into an easy-to-use interface and adding compelling business and security features like automatic watermarking, Onehub had a team and a product I wanted to be a part of.
What do you do when you aren't working?
I'm a big fan of seeing live music and cooking. Just last week I saw a Seattle Opera performance of "The Marriage of Figaro" that was amazing.
And I love exploring other cultures through cooking and food history. I don't want to brag, but I make a mean seafood Tom-Kha soup.