Team Onehub outwits ninjas
---
We don't want to brag — well… yeah we do. The Onehub crew took an afternoon off a couple weeks back to do a little team building, by pulling off a big high-tech heist. A caper, if you will.
We took a trip to Ninja Escape in Seattle to lock ourselves in a room and see if by working together, we could solve a series of puzzles to "steal" from the big baddie, and spring ourselves. Using math, code-breaking and, our knowledge of early 80s pop culture we successfully completed our mission with just 41 seconds to spare!
Though there was a shocking lack of actual hand-to-shadow-assassin-combat, it's probably for the best that our test required brains rather than throwing star accuracy. It was a fun afternoon and a fun activity for those wanting a different kind of company event.
Here's a pic proving our ninja prowess. If you go, let us know if you beat our time!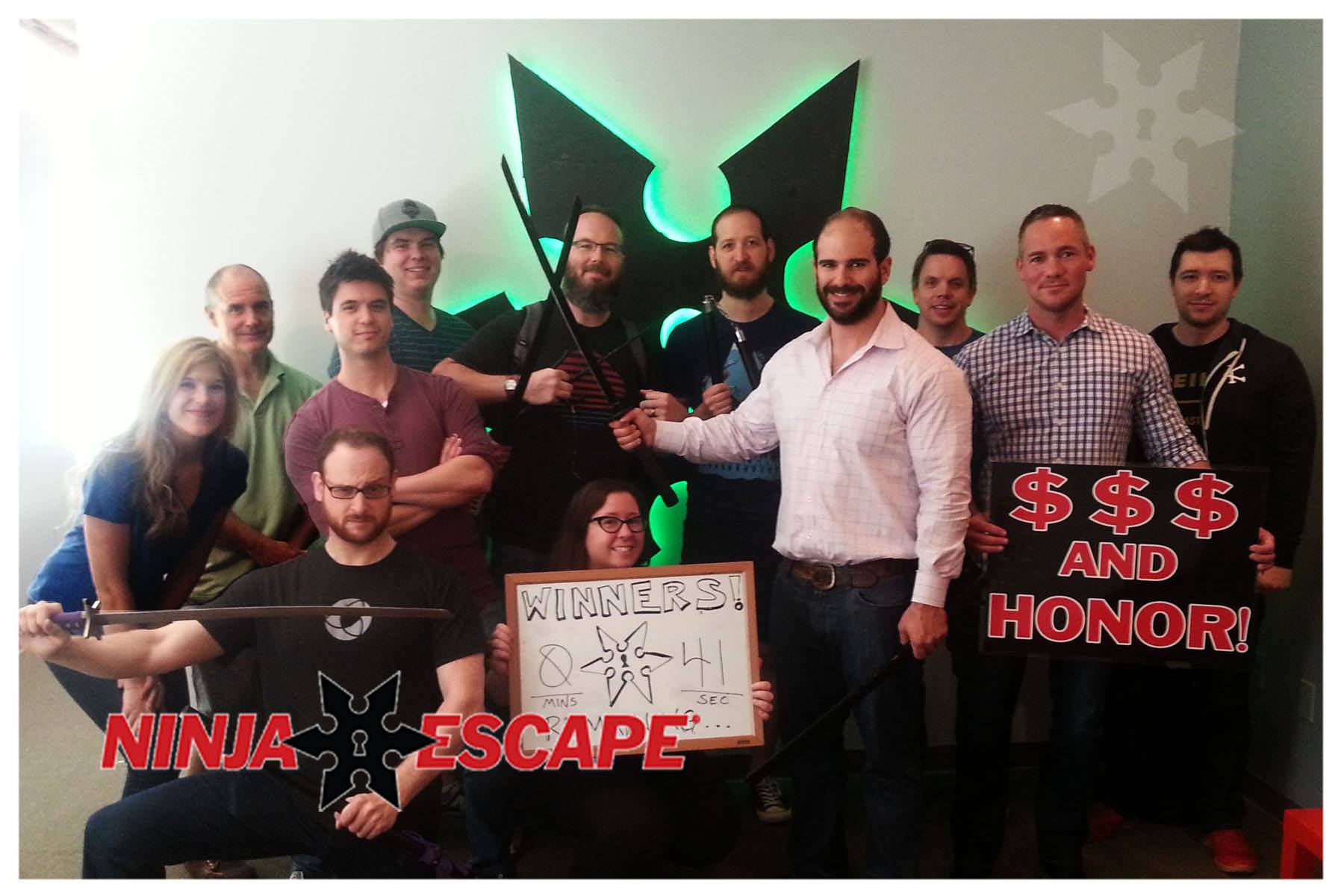 ---