Two-Factor Authentication now available on all Onehub accounts
---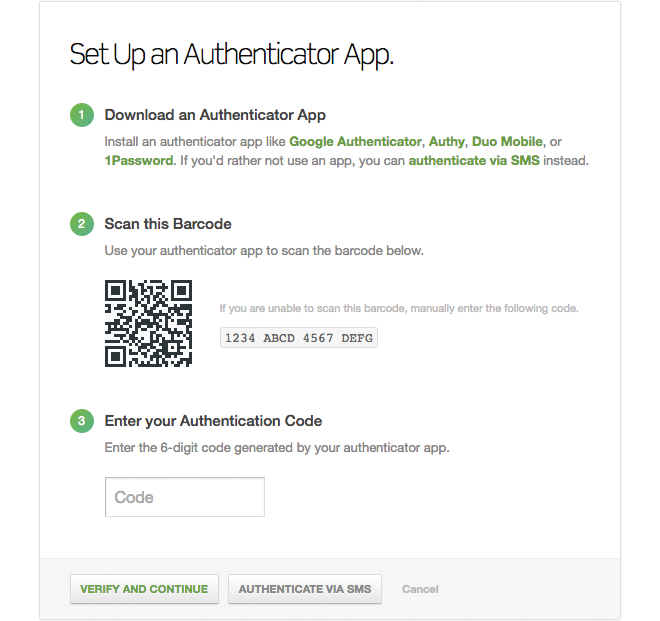 We are proud to announce that starting today, two-factor authentication is now available to all Onehub users. We highly recommend you activate it as soon as possible. Here's what you need to know:
What is Two-Factor Authentication?
Two-factor (2FA) authentication is a security feature that helps ensure that only the correct people are signing in to Onehub and accessing your data. When 2FA is enabled, you will be required to enter a special code delivered to a verified device before you can sign in.
Why should I enable Two-Factor Authentication?
Enabling 2FA will provide better protection of your Onehub account and data. In the unlikely event that your password was compromised, the unique code sent to your registered device would still be required before anyone could access that account.
What do I need for Two-Factor Authentication?
All you need is a mobile device and an authenticator app or the ability to receive SMS messages.
How do I enable Two-Factor Authentication?
Setting up 2FA is easy and will only take a couple of minutes. We have a dedicated support article to walk you through the process.  
How does Two-Factor Authentication work?
After enabling 2FA, when you sign into Onehub you will enter your email and password as normal. Then you will be asked to enter a special code which will either be generated by your authenticator app or sent to you by Onehub via text message. Once that code is entered, you can access your account.
Can I enforce Two-Factor Authentication on everyone associated with my account?
Admins for accounts on the Business or Enterprise plans can enforce 2FA across the entire account.
What if I have more questions?
We are happy to answer any further questions you might have! Just reach out to our support team at (877) 644-7774 or support@onehub.com.
---
You may also like