What Information is Best for Virtual Data Rooms?
---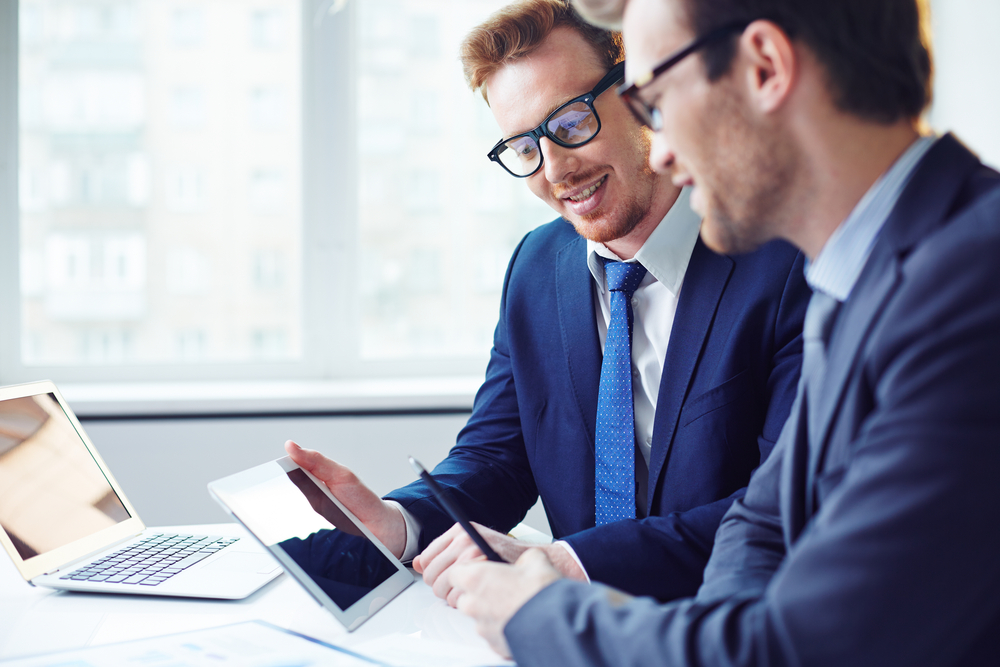 If your firm is focused on managing mergers, leading contract negotiations, or facilitating a bidding process, many data management tools associated with these processes are outdated, hard to use, and expensive to implement.

Thankfully, virtual data rooms (or VDRs) provide a modern, easy-to-use solution. Virtual data rooms grant access for authorized users from all parties to secure documents that can be viewed, printed and downloaded depending on the permissions assigned by the data room Administrator. VDRs are cost-effective, efficient, secure and scalable, making them an ideal way to securely store and share your companies most confidential data.

However, this leads to an important question – what information should be stored within a VDR? Let's cover the most common virtual data rooms scenarios and the types of documents that are associated with them.

Which Documents Are Typically Stored in Virtual Data Rooms?
A cloud-based data room allows you to quickly and securely collaborate on sensitive information critical to your business.

Whether you're lawyers reviewing M&A documents, employees managing corporate regulatory risk, or commercial real estate firms finalizing deals, these data rooms are used in many scenarios and are a great option for storing, managing, and securely sharing files in the cloud.  
So, what document types are best suited to be kept in a virtual data room?

1. Primary Business Information
One of the most common uses of virtual data rooms is the storage of basic, yet highly-essential, documents associated with a company's corporate status. Documents within this context include:

Certificates of Incorporation and related amendments.
A list of corporate subsidiaries and associated ownership percentages.
Business licenses and permits.
List of current corporate officers and directors.
Shareholder meeting minutes, consents and other associated documents.
2. Capital Raising and Securities Offerings
Virtual data rooms offer an ideal solution for businesses that raise capital. Fundraisers require secure online spaces where financial information needs to be stored and shared with numerous individuals from a variety of companies and venture capital firms. Files that are frequently stored in a VDR include:

In-depth shareholder lists, which tend to include vital information like the name of individual investors and the number of shares issued to them.
Stock purchase agreements and other documents mandated by organizations like the Security and Exchange Commission (SEC).
Stockholder agreements, stock option agreements stock certificates, and further documents of similar importance.
Organization documents, which can include reincorporation documents and disclosures of previous business dealings.
3. Financial and Tax Information
Whether you are a small or medium-sized business or a large corporation, a virtual data room can prove invaluable when it comes to the secure storage of financial or tax-related documents. Documents in this context can include:

Historical and forecasted financial statements.
Federal, state and foreign tax return documents.
Analysis of cash flow and working capital.
Information associated with banking and investment accounts.
4. Intellectual Property Information
Invest in a VDR solution to protect your firm's intellectual property. Common documents of intellectual property (or, IP docs) stored within virtual data rooms include:

Summaries of patents and outstanding patent applications.
Contractual obligations which include the licensing of proprietary information to third parties.
Employee and contractor non-disclosure agreements.
Communications against organization believed to have infringed on an organization's intellectual property.
5. Legal Information
Below are a few situations where a virtual data room can help manage legal documents:

Being issued a subpoena for additional documents and the other party needs it immediately.
A claimant needs to upload data but wants it only to be visible to themselves and the lawyer.
Court filings have been made and various parties need immediate viewing access.
6. Bid Collecting
Virtual data rooms are great for deals and projects that require extra layers of privacy. You can use a virtual data room to collect multiple bids on a project without those bidders knowing about each other. This, in turn, let's you share the same information at one time while still getting multiple bids.

Conclusion
Virtual data rooms are used in a variety of contexts. From satisfying the needs of enterprises to providing law firms and startups with a secure way to collaborate on critical documents, data rooms serve as a dynamic tool for the ever-changing business environment.

Virtual data rooms are a great way for any company in need of storing documents or other data in a manner that allows for a confidential and timely transfer of information between two or more collaborating parties.

If your organization is actively seeking cloud storage solutions that can help to streamline critical document sharing while upholding the highest level of security, then your team will benefit from a VDR.

Onehub offers secure document sharing that's straightforward to use and affordable. Contact us today to learn more about our VDR solution for your business.

---
Trending Now
You may also like