The Pros and Cons of FTP for Secure Business File Sharing
---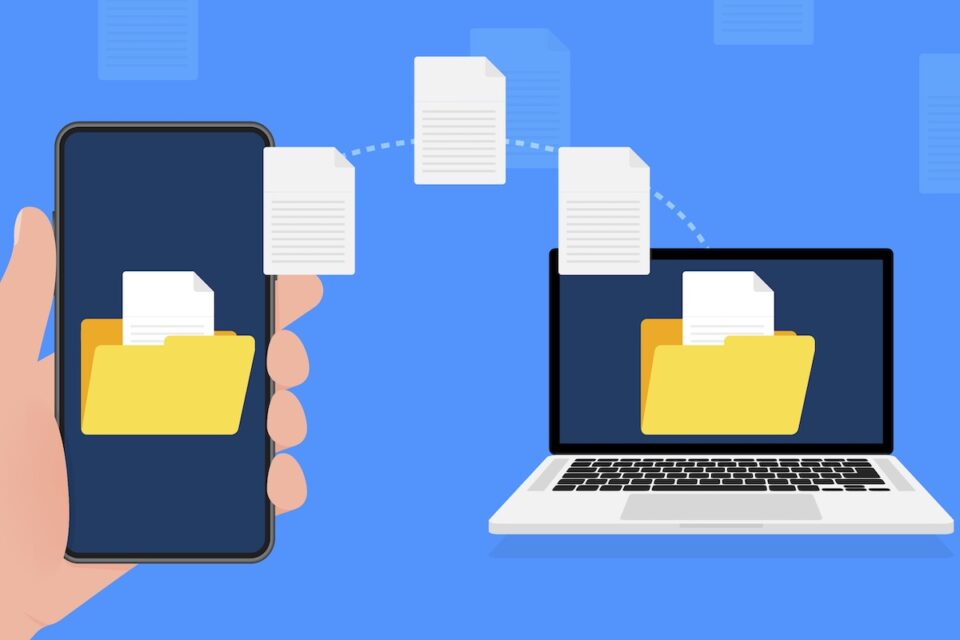 File transfer protocol (FTP) turned 50 this year. In the fast-moving world of technology, that's an eternity. File sharing looks much different now than it did half a century ago, but some companies are still using FTP to share their business files.
Is it time to say goodbye to file transfer protocol, or is it an oldie but goodie? That depends on a few factors. Before reading the pros and cons of FTP, answer these questions to help you get a better understanding of your file-sharing needs:   
Does your business routinely share very large files or entire directories?
Do you share files that contain sensitive information such as financial details, customer data, or intellectual property?
Are you, your team, and your clients tech savvy?
Do you have an in-house IT team?
Does your business involve collaboration within your team or with clients?
The pros of FTP for file sharing
Move many large files at once 
If your business requires you to share huge amounts of data (think gigabytes, not megabytes) at once, FTP is a great option. Companies specializing in design such as engineers, architects, and graphic designers often have extremely large files that are impossible to transfer via email and slow to share via HTTPS. Using FTP is a big advantage in these situations because it can transfer large files more quickly. 
Transfer multiple file directories at once 
File transfer protocol doesn't usually have the file size restrictions you see with email and other file-sharing programs. This means you can transfer multiple file directories at once, saving you from the time-consuming process of sharing these files or folders individually. FTP also facilitates a faster transfer speed while doing this than many FTP alternatives.
Never lose file transfer progress 
With FTP, you never have to worry about losing your transfer progress if you get disconnected from the network. FTP will automatically reconnect when the network is available and pick up right where it left off.
The cons of FTP for sharing business files
Not secure
With cybercrimes steadily on the rise, protecting your business data is more important than ever before. Unfortunately, FTP falls short in this area. Considering it was invented in the 1970s, before cybersecurity was a real concern, that's not surprising.
FTP security concerns:
Your username, password, and files are all sent in plaintext. This means they're not encrypted, and anyone listening in on your connection can easily steal your credentials and your business files.
Many security-conscious businesses use firewalls as a foundational layer of protection from digital security threats. Because of the multiple TCP/IP connections FTP uses, it doesn't work well with firewalls. 
FTP is vulnerable to brute force attacks, and any weak or reused passwords will be cracked quickly. Most FTP clients don't offer strong password enforcement, so you just have to trust that your employees are following password best practices. 
Difficult to use 
To say FTP isn't user friendly is an understatement. The interface is overwhelming and intimidating. At first glance (and many subsequent glances), it looks like something only an IT person could understand. This is a serious drawback because it requires training — for your employees and your clients — to use correctly. 
Employees who are used to using cloud file-sharing and storage will not be easily persuaded to use FTP, and the same is true of your clients. Most clients won't be happy having to use a clunky file-sharing solution when competitors are offering easier alternatives. 
No roles and permissions to customize access
FTP clients don't usually offer the option to set customized levels of access for different users. Any user with the FTP credentials will have access to everything on the FTP server. This goes against modern cybersecurity protocols which recommend assigning employees the lowest level of access possible based on their job duties. Creating varying permission levels allows you to customize what every user can access. This is a proven digital security  method that lowers your risk of a data breach. 
No audit trails to track leaks
It's a huge security advantage to be able to see who has viewed, edited, or downloaded a file and when they did it. Audit trails also provide important information for project collaboration such as a history of approvals and edits. Audit trails aren't an option with FTP, making it difficult to track down the source of a leak or monitor project progress. 
Doesn't support collaboration
Collaboration is essential for most businesses, whether exclusively between colleagues or between employees and clients. FTP makes it difficult to collaborate on a document with others as there's no file syncing or version control available. Projects quickly devolve into chaos when people are working on a file in parallel rather than simultaneously or when no one can identify which file is the most updated version. 
Onehub offers the best of both worlds
You can weigh the pros and cons to decide whether you want to use FTP or a browser-based alternative. Or, you can choose Onehub and have modern, web-based file-sharing as well as a secure FTP gateway. 
Onehub user David Winters-McDonald, general manager of MPC Studios Inc., shares his experience with this hybrid file-transfer solution:  
"We decided to use Onehub rather than a traditional FTP server because of the easy-to-use interface and because it was very simple to set up. It was not unusual for us to have to train our clients to use FTP, whereas with Onehub it was all very intuitive… My favorite feature is that file sharing can be accessed through an easy-to-use web interface or through a traditional FTP client. This suits both the tech savvy and the tech novices."
A secure FTP option
Unlike traditional options, Onehub's FTP gateway is protected with bank-level encryption. Your username, password, and files are encrypted and transferred over a secure connection, providing your business with enterprise-level digital security protection. This allows you to enjoy the benefits of file transfer protocol without any of the security disadvantages. 
Browser-based file sharing 
Using the cloud for file sharing is a modern solution that supports the way businesses operate today. Remote working and collaborative efforts are the norm now, so teams need a file-sharing option that provides file version control, real-time file syncing, easy remote access from any device, and effective communication tools. 
Try our free 14-day trial to experience Onehub's cloud-based file sharing and secure FTP option.
---
Trending Now