How Investing in Internal Documentation Saves Your Company Money
---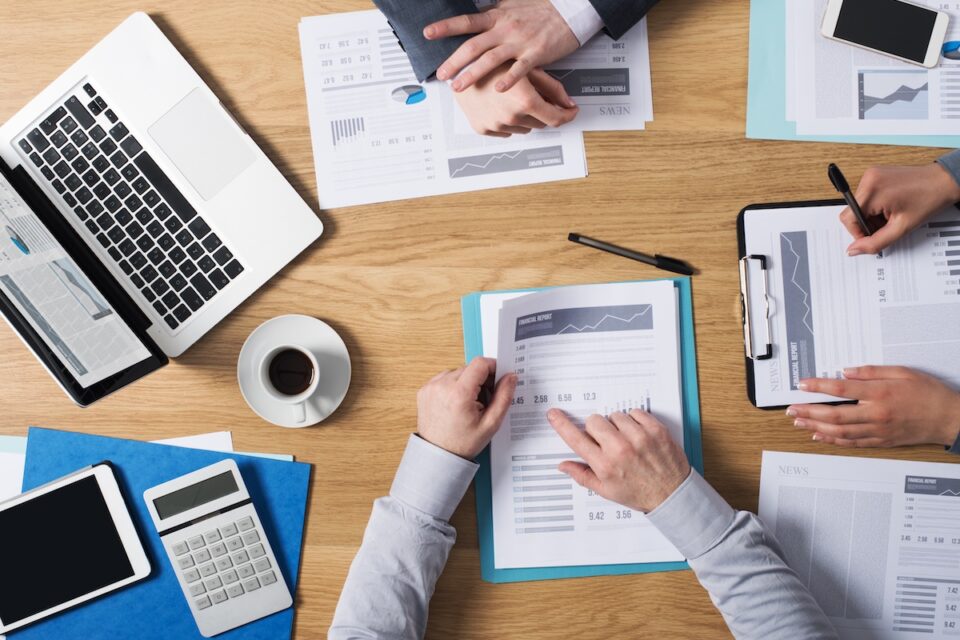 Internal documentation is one of those minor details that are rarely at the top of anyone's money-saving list, but it definitely deserves a spot. Internal documentation refers to any detailed information about your company's processes and procedures that's kept up to date and is available for employees to reference as needed. 
It's a simple concept that's easy to implement, yet many companies don't make it a priority. Good internal documentation has the potential to save businesses tens of thousands of dollars each year, and it can directly increase profits by reducing turnover rates and improving every aspect of your business, from onboarding to customer service.
Investing in internal documentation increases company efficiency
Workers can easily spend up to 30% of the workday scouring company databases for basic information they need to do their jobs. If your company has 50 employees and they're paid the U.S. average of $25.68 per hour, you're losing $3,210 per day in employee effectiveness. 
If you're wondering what this expensive time-wasting looks like in action, picture your top-performing employee — the one everyone goes to for help because they have accumulated years of company knowledge. Now imagine that person leaves your company. Without proper internal documentation, they're walking away with priceless information that your other workers need. When your team is left without their go-to resource, they have to waste an enormous amount of time piecing together information to recreate that former employee's knowledge base.
If your company's documentation is nonexistent or lacking, it's quite likely that a scene like this has played out within at least one of your departments. Imagine how much more your organization could achieve if those hours were put toward customer service, improving products, or training employees on new skills to stay competitive? Productivity and effectiveness would explode, and the results would speak for themselves in your company's bottom line. 
Great internal documentation makes onboarding easier
Not only is searching for information costly in terms of time wasted, it can also cost you top talent. Work tends to be stressful in general, and insufficient internal documentation is an unnecessary obstacle that adds to that stress. If this issue isn't addressed, you may find some of your best employees packing their bags to head to more organized pastures. 
If your organization's lack of proper documentation is causing employee burnout and high turnover, your onboarding process is likely also suffering. New workers are bombarded with more details during onboarding than they can possibly digest in their first few days. It's important to streamline this process to ensure your new talent feels supported and confident in their position.
Hiring and training new workers is a huge expense. You save your company big bucks by making the process faster and more effective with quality documentation. Set new employees up for success and reduce turnover by clearly documenting your company's policies, processes, and job-specific information and storing it somewhere that's easily accessible. 
Internal documentation supports collaborative work
Workplace collaboration is vital to a company's success, especially in today's market. The best ideas are rarely the sole effort of a single person. Combining the perspectives, skills, and experiences of a diverse group is the most effective way to develop a robust product or service that will delight your customers. 
Every step of that process, from ideation to implementation, requires employees to share information. When you have solid internal documentation in place, as well as a secure method to store and share it, this process is seamless. This speeds up the collaborative process, meaning your team always hits their deadlines with quality work in hand. 
This also makes your company look competent and professional from a client's perspective. When your team completes projects in an organized and timely manner, clients will be impressed and feel confident choosing your company again and again for their needs. Alternatively, team collaboration that's clumsy and behind schedule will send customers straight to one of your competitors, and you can bet they'll readily share their bad experiences with others. 
The more information about your company, clients, products, and services you document, the more ammunition your employees will have to draw from when it's time to collaborate on new projects. All employees will have the base knowledge they need to do their parts, whether that's details on how to use certain software or information about the success or failure of past ideas. This facilitates better, more profitable products and projects that will increase your company's profits. 
Accessible internal documentation improves work-from-home effectiveness
Working from home became a necessity in 2020. It opened the eyes of many executives to all the benefits that remote work can bring, from downsizing office space to having a wider pool of qualified job candidates. Employees also took a strong liking to the flexibility that remote work provides, so it looks like this trend is here to stay.
As with any major change in business models, remote work poses a few challenges. In-office employees struggle with finding the information they need, and this issue is amplified even more when workers are remote. At the start of the pandemic, the Harvard Business Review reported that work-from-home employees were surprised by how much more difficult it was to find the information they needed to do their work. 
This doesn't have to be the case, though. Work-from-home effectiveness can be equal to that of on-site employees if internal documentation is a company priority. Business efficiency increases even more when you store that documentation in the cloud where all employees can easily access it and share files as needed internally or externally. 
Ready to whip your company's documentation into shape? Onehub can keep it secure, organized, and easily accessible to employees. See for yourself with our free 14-day trial (no credit card required!). 
---