How to have your due diligence ready, all the time
Posted On December 21, 2015
---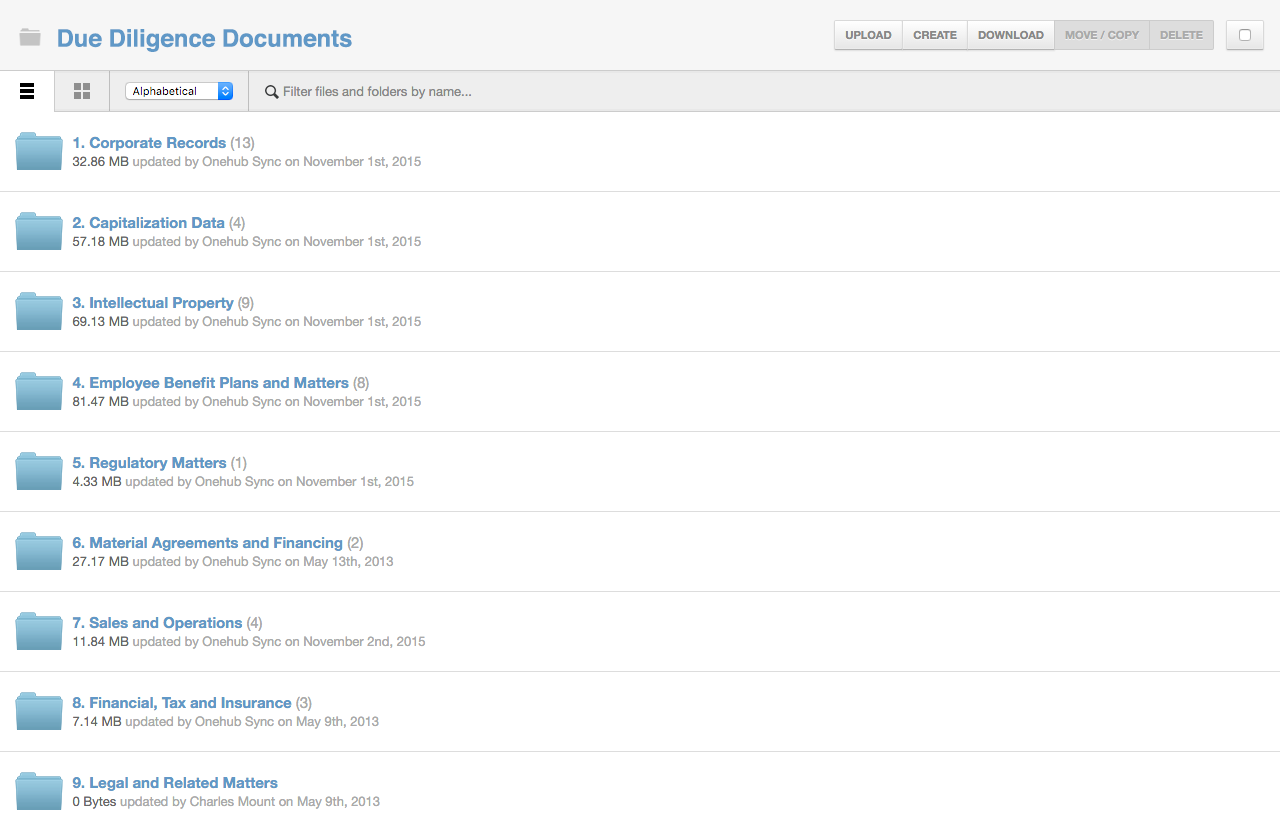 Whether or not we're in a tech bubble, quasi-bubble or whatever you want to call it, there is more scrutiny of startups than ever. An easy tactic to help your company survive that scrutiny is to have all of your due diligence always up-to-date and always at your fingertips.
Let's be honest. Due diligence is not fun, and it's real easy to put off if you don't need it right now. In the best of times, keeping up on your due diligence is a good habit to be in because a good CEO should always know their numbers and be prepared for anything.
But the times, they are a-changin'. First, easy money is drying up. CNBC reports:
"…2016 is shaping up to be a year of reckoning for scores of technology start-ups that have yet to prove out their business models and equally challenging for those that raised money at unjustifiably high prices."
As the funding market shifts back in favor of the buyers, competition among startups for dollars will increase. If you're looking towards your next round or some other monetary event (bridge loan, debt financing, etc.) you'll need to be more prepared than ever.
Good preparation is even more important when internal or external forces necessitate the need for a sudden infusion of capital. You'll want the money as soon as possible, and having due diligence at the ready removes a giant roadblock (to get you your money faster).
The bad news is that I can't make due diligence fun. The good news is I can show you how to make keeping your due diligence current an easy habit that will keep you fully prepared for whatever financial situation (or potential acquisition!) comes your way.
First, let's look at what should be in your due diligence. Here's a good starting list of due diligence materials provided by Madrona Venture Group:
Corporate Matters
Government Regulation and Filings
Intellectual Property
Service Capabilities
Financial Matters
Tax Matters
Operations
Human Resources
Information Technology
Customer Service
Real Estate/Tangible Property Matters
Other Material Agreements
Litigation
Environmental Matters
Sustainability
Miscellaneous
This is just a rough outline. You should consult your legal counsel and board to determine the exact content needs of your particular situation.
Now that we've established the kinds of information you need, the next step is creating an easy workflow to make sure it stays current. To do that, I created an online data room (which Onehub offers). A Data room allows me to store and collaborate on files electronically via the cloud, but also offers enhanced privacy, so the recipients are anonymous to one another.
Whenever one of the items in the list above needs updating, I grant my lawyer or accountant or other appropriate agent permission to go into the data room and make the necessary changes. Data rooms also offer activity tracking and auditing, so only I, as the data room account holder knows who has access to documents and how that access is being used.
By using a data room to centralize document storage and versioning, we create an always up-to-date due diligence package that can be assembled and shared instantly. This, in turn, allows us to act quickly when we need to and will help us stand up to any scrutiny any tech bubble may bring.
---
You may also like