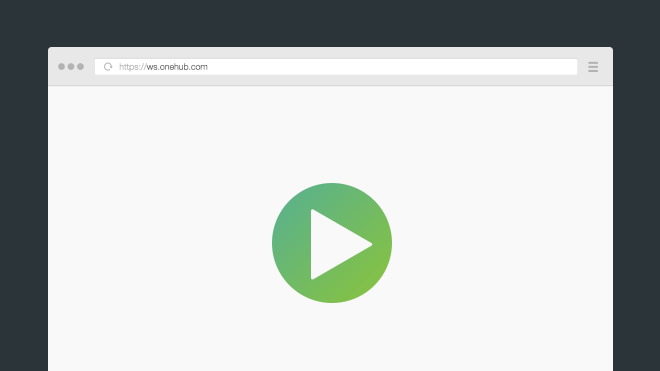 The ability to create Data Rooms is one of our most popular features. Customers love how easy it is to set up a Data Room in Onehub, and how the functionality comes included as part of every Business plan subscription. Lately, we've heard there is another reason Onehub Data Rooms are better than the competition: the ability to preview videos in the browser.
For those who don't know, Data Rooms are a special way to set up Onehub Workspaces with augmented privacy. In a Data Room, you can share the same information with many people — without those people knowing about each other. Everyone you share with is anonymous to each other. Data Rooms are a perfect solution for a company seeking bids from multiple vendors, or a startup looking to raise funding from multiple VCs or any situation where enhanced privacy is a requirement.
Because Onehub supports online previews of so many file types, when you invite people to a Data Room, they can review most documentation in their browser or the Onehub mobile app, without needing to download a copy of the file.
One of the file types you can preview in Onehub is video. This means your users can watch a commercial, instructional walkthrough, location footage, or any video you choose directly in the Data Room. And you're not limited to just one video file type. Onehub supports video previews in the following formats:
We should note, that not all codecs are supported. Check with your video engineer or producer for more information.
A Onehub Data Room can be helpful for any company looking to close a big deal before the year ends. Check out our case studies on BankTEL and UK Solar Assets, both of whom use Onehub Data Rooms to speed up deal flow and save money. If you are interested in setting up a Data Room of your own, contact us at support@onehub.com or (877) 644-7774.