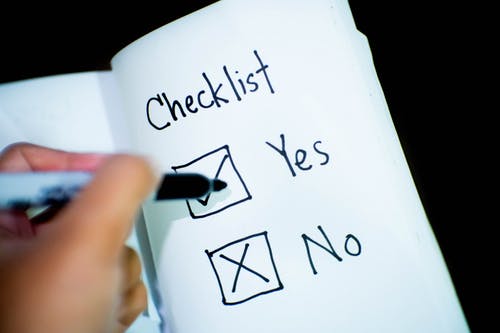 Cloud storage provides small businesses with impressive data benefits, like accessibility, security, and lower storage costs.
However, finding the best cloud storage for small business can prove challenging. Browse through the following checklist of cloud features to make sure you're working with the best secure cloud file sharing service for your business.
6-Point Checklist for Finding Cloud Storage for Small Business
1. Integration Capabilities
What types of software, services, or platforms do you currently use to run your business? Put together a list of all such systems and match them against potential cloud storage companies to help you quickly narrow down your list of options.
While many cloud companies consider themselves to be integrable, others lack the ability to play well with other services. For example, not every cloud service enables users to open Microsoft Word documents, Adobe PDF files, or marketing materials like videos, infographics, and photos, which can interrupt workflow and productivity.
You may find that working on the cloud eliminates the need for some of your current platforms, but knowing you can experience a mostly seamless transition is an important criterion to look for.
2. Security
It should go without saying that security is a crucial avenue to explore when searching for the best cloud storage for small business. Look for the following cyber-security features:
Role-based permissions
Watermarks
Automatic file deletion
Event logs
Two-factor authentication
Data encryption (for both data at rest and in transit)
Password enforcement options
Session timeouts
You should be able to quickly tell how much a cloud service values security by exploring their website and reviews. If you have any concerns about the security a vendor can provide you with, it's probably better to move on to another potential cloud service.
3. Location of Data Centers
If you conduct international business, you'll want to know the physical location of your potential vendor's data centers in order to comply with data sovereignty laws and regulations.
Another reason to know the location of a cloud storage service's data centers has more to do with back-up and disaster recovery. If by chance the data center is nearby and a local event, such as a flood or a simple power outage that affects both your location and the cloud facility, it could take longer to get back up and running.
4. Affordable Cost
Small businesses often assume they don't have the budget for cloud storage. But because storage is sold on a modular basis, you won't be paying the same monthly fees as an enterprise would. Instead, the best cloud storage pricing will only charge you for what you need.
But before you dive in, you should thoroughly explore the costs of cloud based storage for small business and compare the numbers to what you're currently paying for in-house storage. First, add up your current utility, IT, and hardware costs. Then compare the number to a cloud plan fee that fits your needs while offering room to grow. For most small businesses, the answer will be clear.
5. Scalability, Availability, and Performance
The best cloud storage for small business will give you scalability, availability and performance. As your data volume grows, working with a provider that's scalable will prevent you from having to look for a new, larger provider and having to migrate all of your data.
The availability of your provider is crucial. A system that experiences too much downtime will have a negative effect on your business. One of the most enjoyed benefits of cloud storage is that documents are always available to approved users as long as they're on a device connected to the internet.
A cloud service with frequent downtime eats away at this benefit. Make sure your provider has an impeccable reputation for availability.
Finally, review performance speeds of your cloud candidates. Some vendors offer different levels of performance speeds at different price points. You don't want to pay for speed you don't need, but for most companies, speed is a major factor. If you don't have time to wait for a slower than average cloud provider this will be an important criterion to check.
6. Features
If a potential provider has ticked all the boxes so far, now it's time to consider the unique features they offer. Every business will require their own list of features, but you can start by looking for some of the most common, including the following.
Drag and drop uploading – Moving files to the cloud should only take a few seconds with this feature.
Full-text search – Every word of every file is indexed so you'll never waste time searching for a document again.
User management – Decide which team members can access certain documents and modify as needed for both production and security.
Collaboration features – Assign tasks, post comments, and communicate through messaging to keep projects running as planned.
Customization options – Create a seamless experience for clients by customizing files with logos, colors, and white label support.
Finding the right cloud storage for YOUR small business may take some time. There are plenty of providers out there but not all of them will be a match for your unique needs. But now that you know what to look for, you'll be able to join the cloud with more confidence once you make your decision.
To learn more about Onehub's unique features and services, request a demo and see if it's the best cloud service for your small business.