How to Move Your Business Files From Local Storage to Cloud Storage
---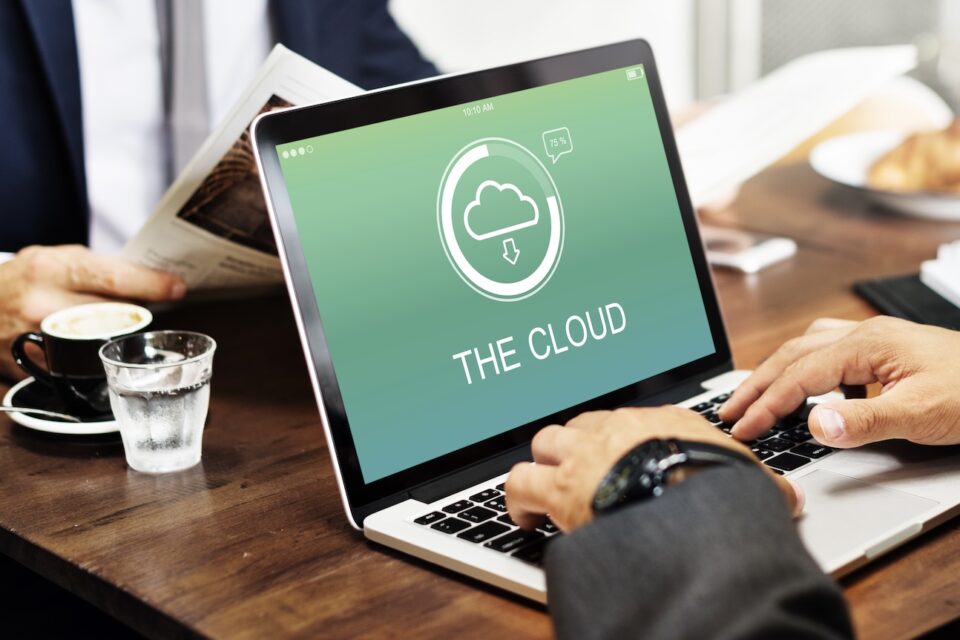 These benefits are great motivation, but transferring all of your company's valuable data can still be a daunting task. We've put together the tips below to help you easily transition from local storage to cloud storage. 
How to find the best cloud storage solution for your business
The first step is to evaluate different cloud storage and file-sharing providers to determine which will best meet your needs. Every platform offers something different, so it's important to identify your "must-haves." 
These are four of the biggest concerns companies have when moving to the cloud.
Security
It's a common misconception that local servers are more secure than cloud servers. Your files are at greater risk. As servers age, their failure increases drastically. A new server has a failure rate of 5%, but fast-forward five years, and you're looking at a 13% failure rate. Physical servers are costly, and few companies have the resources to invest in a brand new server every few years. 
In addition to a higher failure rate, local servers have less secure backups than the cloud. It's standard practice for cloud drives to be backed up across multiple devices and facilities, ensuring your data stays safe when disaster strikes. 
Cloud storage providers such as Onehub can keep your company information secure. We use bank-level encryption, secure direct links, granular roles and permissions, two-factor authentication, and strong password enforcement. Our system is monitored 24/7 and has multiple redundancies. This is the appropriate level of security to look for as you seek out the perfect cloud storage provider.  
Functionality
Functionality is a more flexible criterion that will depend on your industry and the way your team works. Cloud storage providers offer a wide range of tools to improve productivity, collaboration, and communication, so you're sure to find a solution that provides everything you need. 
When evaluating functionality, consider the following:
Do your employees collaborate often, or do they work solo?
What software does your company currently use that you'd want to integrate into your cloud platform? 
Does your team only share files internally, or do they frequently share files with clients or vendors?
How important is communication within your team?
Do employees need easy remote access to company files?
Is increased productivity an important reason for switching to the cloud?
Do you need additional services such as virtual data rooms or client portals?
Keep the answers to these questions in mind as you review the features offered by providers. For example, if you know that your team frequently uses Google Docs or Microsoft Office Online, you'll want to find a platform such as Onehub that provides easy integration with them. If your team shares files externally, it will be important to find cloud storage that allows employees to share secure direct links with non-account holders.
Price
Every company has to adhere to a budget, so cost will always be a deciding factor in choosing a cloud storage solution. You can use what you've learned from the security and functionality sections to narrow down your choices, and from there, you can rank them by price. 
Luckily, there are cost-effective options that offer robust tools as well as a high level of security. Onehub is an affordable cloud storage and file-sharing solution that can meet all of your needs without stretching your budget.
How to prepare for the big move from local to cloud storage
Once you've found your perfect cloud storage solution, it's time to consider the practical steps involved with moving from local storage to the cloud. 
Back up your local server before beginning
Regular backups should be part of your company's standard procedures. Some companies do this daily, but if yours doesn't, be sure to schedule a time to back up all of your data before the cloud migration begins. 
Delete unnecessary data 
With the daily demands of work, it's unlikely that anyone from your team has had time to do any digital file maintenance such as deleting irrelevant data. Make it a priority to do this before the transition begins. Only move the data your company actually needs. This will reduce the time spent transferring files and will keep your cloud storage streamlined. 
Not only are outdated files visual clutter, they can also cause costly errors or general confusion if employees mistakenly incorporate old information into current projects or decisions. If you have files that aren't in current use but have historical value for things such as analytics, be sure to store these in an "archive" folder. This will make it easy for employees to distinguish between current and outdated information. 
Reassess your file hierarchy
Because data is such an integral part of modern business, it's likely your company created some type of file hierarchy from day one. Unfortunately, many people create folder structures without considering how they will function as the business grows. Often companies continue to work from this initial structure for years and add new filing systems to make it work. This results in an illogical file hierarchy that's confusing and difficult to use, especially for new employees. 
Don't simply drag and drop this mutant file hierarchy into your new cloud storage. This is the perfect opportunity to address the problem. Our guide to business file organization can help you create an orderly filing system that serves you and your team well.
Decide how you'll transfer the files 
It's important to figure out what method you'll use to transfer your files. Depending on the options offered by the cloud storage provider you choose, this may be a time-consuming process. 
Onehub offers users two fast and easy options for transferring files. You can use a simple drag-and-drop method, or you can use FTP. FTP is a great option if you're already happy with your file structure. You can move the entire thing over in one go, and everything will be set up exactly as you're used to. 
If you're in the process of building a better digital filing system, you can focus on updating individual departments and transferring the files in batches. This reduces the scope and makes the project feel more manageable. Batching your transfers will also reduce the load on your network connection. 
Train employees to use the new cloud platform
Your employees will need training for the new cloud storage solution. At Onehub, we're proud to offer an intuitive platform that most users understand immediately, but you may have employees that aren't familiar with the cloud at all. Some cloud platforms are complex and require more intensive training. 
Even if your chosen platform is essentially "plug and play," all employees will benefit from a brief overview of the new tools available to them. Cloud storage offers many more features than a local server, so be sure to cover all the new tools your team can use to increase their efficiency and productivity. 
It's also important to cover cloud security during your training. Now that your team can easily access company files remotely, they may want to connect from a coffee shop or other location with public Wi-Fi. Public connections are not secure and should never be used for business unless you have a company VPN they can use. A VPN turns a public network into a secure private connection where employees can safely access and share company data. 
Is Onehub right for your business? 
Onehub offers a robust platform for cloud storage, secure file sharing, virtual data rooms, and client portals. We maintain strict security protocols that include bank-level encryption that makes your data unreadable to hackers, multiple redundancies for backups, two-factor authentication for increased account security, and much more. 
Our users benefit from enhanced communication and collaboration tools such as tasks, folder and file-level comments, document approvals, messaging, and automatic file synchronization, to name just a few. 
To find out all the ways Onehub can help your business, sign up for a free 14-day trial or reach out to our team to discuss your cloud storage needs. 
---