How A Client Portal Can Support Your Business
Posted On November 16, 2021
---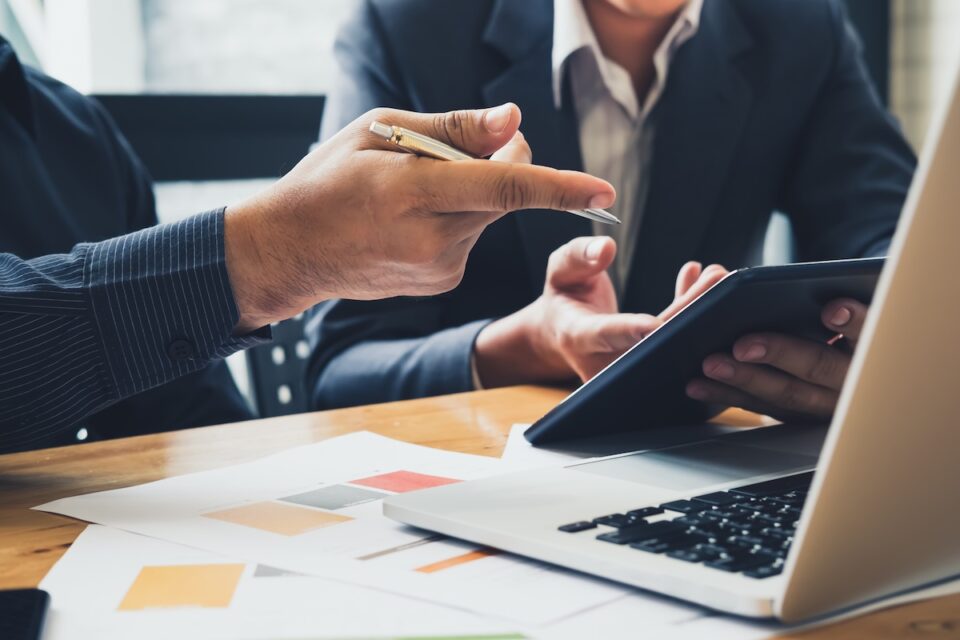 In today's competitive marketplace, your business needs every advantage it can get to attract and retain customers. Client portals are an excellent way to provide the personalization, convenience, and customer service clients expect. They also keep you and your team organized and save time and money by streamlining workflows. 
What is a client portal?
A client portal, sometimes called a customer portal, is a secure login area on your website. When a client logs into the portal, they're taken to a digital workspace that houses information specific to them. It's an area where your customers can interact directly with your team, view files and tasks related to their projects, and see important documents related to your business such as FAQs. You can custom brand your client portal to make the transition from your website to the workspace seamless.
Why does your business need a client portal?
Client portal software offers many advantages for your business. They're flexible tools that can adapt to any number of use cases. Below are some of the benefits you can expect from a customer portal. 
Improve customer satisfaction and retain clients
Clients have come to expect a certain level of personalization in their interactions with a company. When they log into Netflix, they expect to see movie recommendations that fit their interests. When they buy clothes online, they want to see customized outfit suggestions. And when they work with your company, they want easy access to the files and information that pertain to them. 
With client portals, you can dedicate digital workspaces to each of your customers. Within their personalized workspace, they'll find files, tasks, messages, and updates that allow them to easily see invoices, project progress, or any other relevant information you want to make available. 
Your clients will love having a personalized digital workspace, and they will also appreciate the convenience of 24/7 access to their client portal. With a cloud-based portal such as Onehub, your customers can view their workspace at any time and from any device. 
Customers value personalization and convenience, and providing these through a client portal makes it clear that your company values their business and is responsive to their needs. 
Increase customer engagement
Many projects and deals require collaborative efforts between your customers and your team. For example, a Realtor needs their clients to upload important documents such as loan applications in a timely manner. If you don't have a convenient way for clients to upload their documents securely, they are more likely to procrastinate on these tasks. 
With an organized and easy-to-use client portal, your clients can upload files, review and approve document updates, and respond to questions without any hassle. The easier you make the process, the more engagement you'll get from your customers. And more engagement directly benefits your company's bottom line. Engaged customers bring in 23% more revenue than less involved counterparts.
Share confidential information securely
Digital security is a top concern among businesses and customers. Data breaches are common occurrences these days, and customers are understandably concerned about the security of their personal information. 
You can ease those worries by providing your clients with a secure portal where they can upload files and share other types of information without fear of a data leak. Security varies across different client portal software, but with Onehub, you get security measures such as bank-level encryption, targeted roles and permissions, secure links, strong password enforcement, two-factor authorization, and much more.  
Easier to manage clients and collaborators
As your business grows, you need more advanced methods to manage your customers and their projects, deals, or orders. With a client portal, you can see all of your customers in one place, along with their respective contact information, files, workspace activities, and other details. A portal is much more organized and convenient than keeping track of everything in a spreadsheet or digital folders. 
A client portal allows you to invite new users; change permission levels; add, edit, delete, or hide files, send messages, assign tasks to employees or clients, view workspace activity, and so much more. It's also a creative tool for managing contractors or freelancers that you've hired to work on specific projects for your clients. You can give these workers targeted access so they can only view the files and folders relevant to their tasks.
Saves time and reduces support costs
Client portals can save you and your team an enormous amount of time. Customers can use the portal to self-serve by accessing their files at any time. If they want to know when an invoice is due, if their loan application has been approved, or your company's refund policy, they can find this information for themselves easily. This cuts down on the number of phone calls and emails your employees receive, so they'll spend less time on customer service and more time on the work that makes your business profitable. 
Client portals also save time by providing a central location for customer information. Your employees won't have to search through endless email threads looking for a specific file or constantly switch browsers and apps to create new files or send a message. It's a one-stop-shop for everything related to your customers, providing your employees with a streamlined work process that supports productivity.
Create a seamless, branded experience
A custom-branded or white-labeled client portal provides a consistent experience for your customers. When they log into the portal from your site, they won't see confusing third-party branding. It will look like an extension of your website, with your company logo, brand colors, and custom domain. 
This type of seamless user experience has a powerful impact on a customer's subconsciousness. They may not be able to verbalize why, but they will feel confident that your business operates professionally and can be trusted. 
How do you create a client portal?
There are two main ways you can create a client portal: code one from scratch or use customer portal software. Coding a customer portal from scratch provides the most customization and flexibility, but it's also time-intensive and requires a highly skilled (read: expensive) developer.
It's much more common for companies to choose a third-party provider such as Onehub to meet their client portal needs. Onehub makes it fast and simple to create a custom-branded portal that will delight your clients.  
Onehub client portal features 
Below are just some of the useful features that come with Onehub's client portal software. You can also watch our client portal in action with this demo video.  
User-friendly interface that doesn't require training to use
Drag-and-drop file uploads
Full-text search
Version control
File synchronization
Two-factor authentication
Bank-level encryption
Secure file links
Role-based permissions
Audit trails to monitor activity
High-quality previews
Integrations with Google Drive, Microsoft Office Online, and DocuSign
File and folder comments
Tasks and messages
Custom branding
In addition to these helpful features, we also provide new users with a free 14-day trial. We want you to have ample time to explore our client portals to see if they're right for your business. Sign up for your free trial today. 
---