Design Psychology Is the Reason You & Your Clients Will Love Onehub Client Portals
Posted On November 18, 2021
---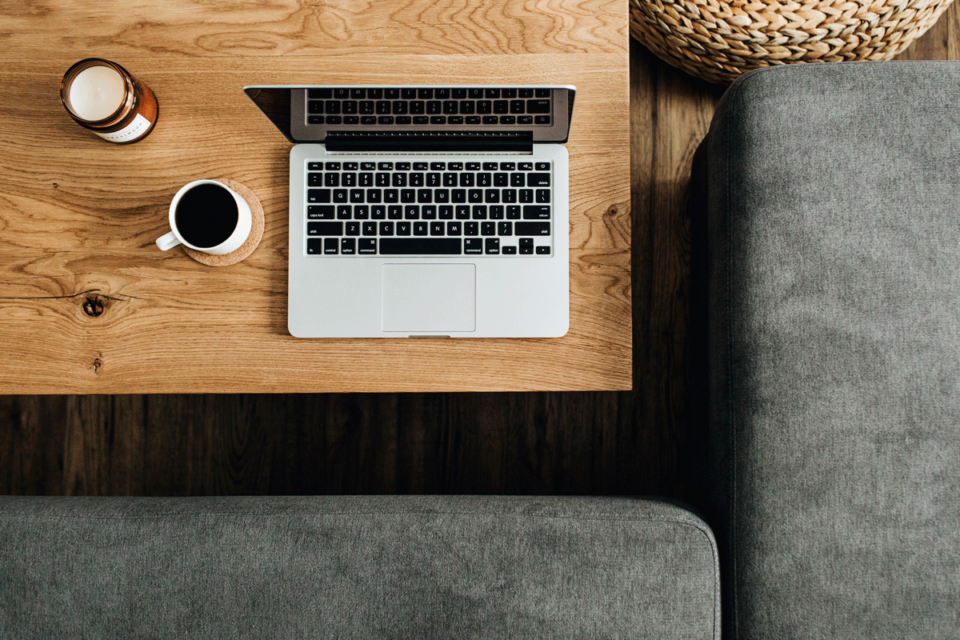 For example, custom branding your Onehub client portal creates a seamless experience between your website and the portal. When using your client portal, customers will subconsciously note that your company is professional and easy to work with, making them much more likely to stay engaged with your business.
We're going to cover some of the psychological principles that make Onehub's software design appealing to customers, and how you can make it even more effective with custom branding. 
Design principles that make Onehub simple to use
Human-centered design
Human-centered design is all about giving users thoughtfully designed products that make their lives easier. This is the entire basis of Onehub, which was born from the simple idea that business software shouldn't be terrible to use. We created Onehub's workspaces, virtual data rooms, and client portals to help people work together more efficiently and securely. 
We dedicated time to truly understanding the needs of our users, and we designed a platform that's enjoyable to use, increases productivity, and keeps data secure. 
Mental models 
Good design guides a user to take the correct actions when using a product. Mental models are one of the ways designers are able to do this effectively. A mental model is your thought process about how something is going to work in the real world. You create mental models subconsciously using your past experiences and understanding of the world, and they help you make quick, informed decisions. 
Mental models are one of the psychological reasons Onehub requires little to no training to use. Our Workspaces are designed to be familiar. When your client logs in to your virtual data room, they're not going to be disoriented. Their mental model will reference years of experience organizing files on their computers, and the user will immediately understand the basics of how to upload a file, download a folder, or share a file. 
Gestalt principles
Have you ever used a website or software that had you clicking around in a panic trying to get back to where you were? That's a sign of poor design that didn't account for gestalt theory.
Gestalt principles refer to the way humans perceive visual information. The human brain is always trying to categorize complex elements to make them simpler to understand quickly. It does this by analyzing features such as proximity, symmetry, and similarity. 
Onehub uses gestalt principles to make it simple for users to understand related elements at a glance. For example, the tabs that guide you through the Workspace are grouped closely together and have the same design to indicate that they're all part of your top-level control. This lets users navigate Workspaces confidently and without any hassle. 
Hick's law and Miller's law
Some business software providers have a "more is better" approach, but this requires users to be trained on the software, leading to frustrating user experiences. Onehub embraces simplicity instead and follows both Hick's law and Miller's law.  
Hick's law explains that the more options a person is presented with, the longer it will take them to make a decision. Miller's law asserts that our immediate memory can only hold five to seven pieces of meaningful information. With these laws in mind, Onehub presents users with no more than seven menu options at a time. While we have a robust platform with many powerful features, they are presented in a streamlined design that's easy to understand.
How you can use design psychology to improve your customer experience
While Onehub has done the heavy lifting in the design area, there are still steps you can take to further improve the user experience for your clients. Custom branding your cloud storage, client portals, digital Workspaces, and virtual data rooms is a great way to increase customer trust and engagement. 
Logo and brand colors
You can add your logo and brand colors to all of your Onehub Workspaces. Not only does this present a more professional look, it also has a big psychological impact on clients. Custom branding is one of those things that people don't notice when you've done it, but they always notice when it's missing. When customers sign in and see a branded digital workspace, they will instantly feel more confident in your business.
Workspace themes
Workspace themes allow you to set a default mode that you want to appear on every new Workspace. Themes include your logo, brand colors, and the pages that you want to be used. This means you only have to customize your design once, and then you can easily apply that look across all of your Onehub Workspaces. 
Custom domain and email
Creating a custom domain and email is a great way to maintain consistency and establish familiarity with clients. When your customers log in to your Workspace, they'll see a domain name that they recognize. This creates a seamless experience between your website and your Onehub Workspace and ensures your customers are never confused about whether they're in the right place.
Similarly, custom email addresses provide a comforting familiarity. When your clients receive an email notification from your Workspace, they'll instantly recognize your custom email address. Without a custom email, your clients will receive a message from an address that looks like "workspace-123@reply.onehub.com," rather than "hello@yourbusiness.com". At first glance, an uncustomized email may not register as being from your company and could be ignored. 
White label
The white label option takes all of the benefits of custom branding to the next level. It removes all Onehub branding, so the Workspace, client portal, or virtual data room looks like it comes directly from your company rather than a third party. It's the most professional option and provides the greatest user experience for your clients.
Psychology plays a huge part in good business design and user experience. Are you ready to give your employees and clients easy-to-use business software that makes their lives easier? Sign up today for Onehub's free 14-day trial to see how much more productive your business can be. 
---