Why you should run Onehub on your own domain
---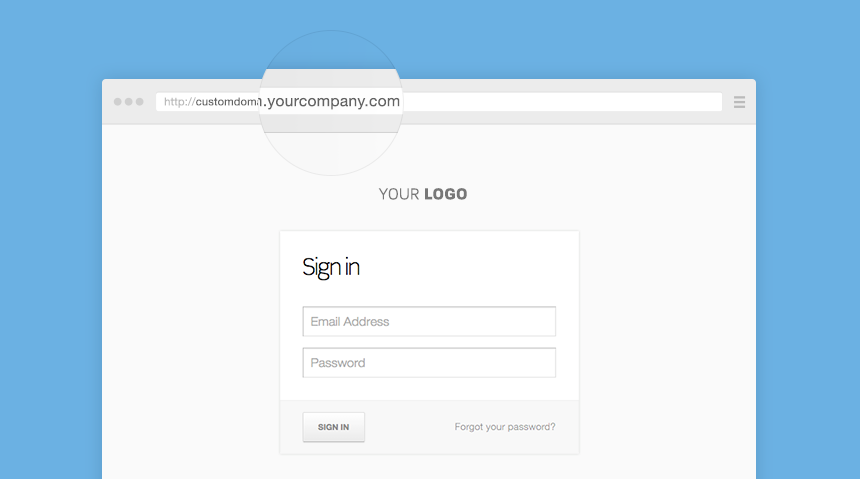 Everything is better when you make it your own: bespoke suits, your lunch order, even cloud-based collaboration is way better when you tailor it to your needs. That's why Onehub offers custom domain mapping.
Custom domain mapping puts your Onehub Workspaces on a domain that you control. So instead of your users visiting Onehub.com to access your content, they do everything through your site.
It's a small change, but it can have a big impact on your business through:
Consistency. Both external partners and internal team members will always go through your domain when working on your projects.
More polish. Running Onehub on your domain gives your collaboration tools a more professional look. As a bonus for startups — it can make your smaller company look bigger than it is.
Control. You decide where and how your data is accessible.
You can also take custom domain mapping one step further with our white labeling service that removes Onehub branding. In addition to your own domains, Onehub offers a host of tools to make customizing our service easy. Upload your logo and change the color scheme of your Workspaces to match your company's look and feel.
Custom domain mapping is available as an add-on to any Onehub plan for an additional $100 per month.
Onehub's mission is to help you securely store and share your files online. The better we can make that experience for you, the better we're doing our job. If you'd like to know more about custom domain mapping, or any of our customization features, feel free to contact us.
---
You may also like