Onehub Makes Collaborating With Freelancers Easy and Secure
Posted On October 21, 2021
---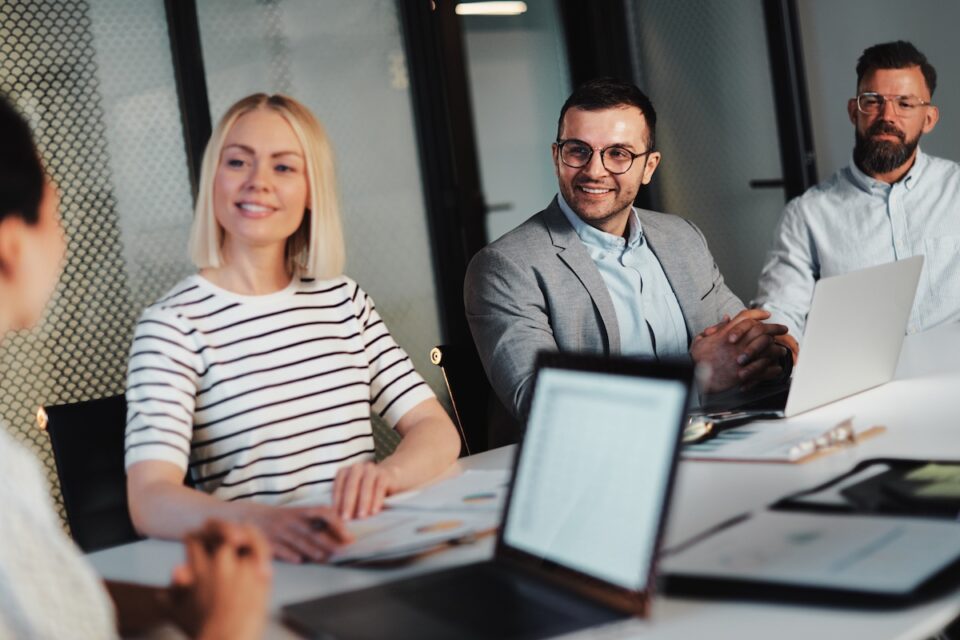 Secure access for freelancers 
It's important to consider how you're going to share files with freelancers. While contractors need access to certain data to complete their work, you don't want to give them employee-level authorization to all of your files. The more people who have access, the more your risk of a data breach increases. With Onehub, you can keep your digital security risk low and still work effectively with freelancers by setting roles and permissions or using secure direct links.
You can decide what files contract workers can see in your workspace and how they can interact with them. If a freelancer needs access to files containing confidential information, you can set the file to be view-only. This means the freelancer can't download or print the file and risk compromising your company's security or strategic edge in a competitive market.
The best way to keep your business safe is by limiting access. Before giving a freelancer credentials to any accounts or files, consider whether they actually need this to complete their work. Do they need to access your full workspace, or do they only need files within a specific folder? Do they need an account, or can they work successfully with a link to a single file? Limit access wherever possible. 
It's also a good idea to give your contractors a brief rundown of basic cybersecurity protocols your business follows such as creating strong passwords, using a VPN with public Wi-Fi, and never sharing files via email. The latter is especially important, as spear phishing attacks are one of the top ways hackers infiltrate company networks. Also, be sure to let them know what information you consider confidential so they know to handle it with extra care.
Pricing plans that support your needs
Many cloud storage providers require you to have an account to access documents, and you have to pay per user. Onehub makes things simple by allowing you to invite as many users as you want at the file, folder, or workspace level. As long as they aren't a Collaborator, Moderator, or Administrator and have access to fewer than three workspaces, they don't count against your paid user total. You can work as seamlessly with your contractors as you would with your in-house colleagues.
If your work with freelancers is more in-depth than simple file sharing and content creation (e.g., a freelance project manager), our Unlimited Edition allows you to make them full users at no additional cost. This gives them access to a wider range of features such as inviting users, creating or deleting folders, and generating secure links.
Easy file storage and sharing
Many companies still default to email for file sharing, but it has serious faults when it comes to digital security. Files sent over email are easy for hackers to intercept, so it's a huge security risk. Email clients also have file-size limits between 10 and 25MB which essentially renders them useless for industries such as graphic design, engineering, and architecture where huge files are the standard. 
The design team at University of Washington Athletics regularly works with freelancers and contractors. They use Onehub to generate, share, and approve freelance content quickly. Onehub gives UW Athletics a secure, no-hassle way to share files with independent workers all over the world.
We also have an Unlimited Edition plan that gives you unlimited storage, users, and workspaces. If you've ever maxed out your storage and had to ask users to delete old files, you know how time-consuming that can be. With Unlimited, you never have to derail your team's productivity with file maintenance issues. 
Seamless collaboration
It's easy to get caught up in multiple projects and lose track of who's doing what and what's left to be done. You can keep track of this in your Onehub workspace by assigning tasks to contractor workers. Invite free users to the platform with Downloader or Creator roles, and they can approve, reject, or comment on the tasks you assign them. Onehub users (both free and paid) can also preview, create, or edit files directly from the platform. 
It's much easier to oversee your projects and work efficiently with people outside your organization when you have a central location for storage, file sharing, and project management. Your workspace is available 24/7, so even if your freelancer is eight time zones ahead of you, they can still access the information they need at any time. 
File and folder-level comments are another feature that supports collaborative work. Contractors can create comments with project questions or updates directly on the relevant file or folder. This eliminates any confusion about what they might be referring to, and keeping the communication with Onehub means you never have to search your overflowing inbox to find the comment.
Outsourcing work to freelancers and contractors is a great way to get the skills your company needs without adding another salary to the budget. Armed with cybersecurity basics and the right tools, you can make freelancers an effective part of your team without compromising your digital security. To see how easy external collaborations can be, sign up for our free 14-day trial today. 
---